About $1 a Day Funeral Cover

No worries acceptance.
NZ residents between 40 & 70 are guaranteed acceptance with our funeral cover!

Skip the doctor's visit.
No trip to the GP. No health questions asked. Just answer a few questions to get covered.

Always $1 a day. No, really.
Premiums are fixed, so they don't increase with your age.
Boost your cover (optional).
Want a little extra? You can boost your cover for just 25¢ more a day!

No premiums after the age of 89.
Our birthday prezzie to you – keep your cover, but pay no premiums once you turn 89.

Fast claims. Like, super speedy.
Claims are usually paid within 24 to 48 hours of claim approval.
Just one exclusion…
Our funeral cover only covers deaths caused by an accident during the first 24 months, starting from when the policy was purchased.
This exclusion disappears after that!
Make sure you check the Policy Wording for full details on what's covered, policy features and more. Funeral Insurance is not a savings or investment plan and depending on how long you live, you may pay more in premiums than the amount of cover provided by the policy.
Funeral cover for $1 a day.
What $1 a Day Funeral Cover can offer
FLEXIBLE PAYMENTS
Pick a schedule that works for you – fortnightly, monthly or once a year.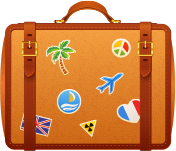 WORLDWIDE COVER
We'll cover you 24 hours a day, 7 days a week, no matter where you may roam.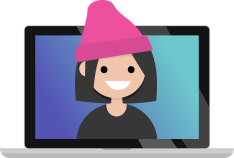 EVERYTHING ONLINE
We're all online, making things faster for you. (But you can still talk to a human if you prefer!)

Primo Pricing
At just $1 a day, our funeral cover is designed to be easy and straightforward.
burning

questions?

We've covered the highlights here, but you can read our handy FAQs for all the details. Or, get in touch with our Customer Support Team!